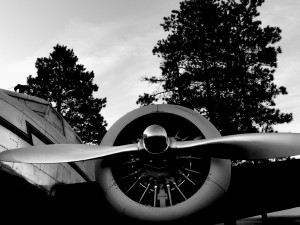 Tomorrow my friend Sarah heads off to the blogging conference BlissDom child free. Last year I had my first opportunity in four years to travel sans kids, so I thought I'd share a few of the things I learned with Sarah and any other mommas who are heading off without their kiddos this week.
1) When you step onto an elevator, you don't have to ask in a high-pitched voice, "Who wants to push the button?!?"
2) Going to the restroom will be faster and easier than you could ever imagine. That is especially true if you have ever tried to fit yourself, an infant and a toddler into an airplane lavatory. Enjoy it!
3) While flipping through the channels at night, you might catch yourself stopping on Sesame Street, Super Why or Mickey Mouse Clubhouse. You do not have to watch. Quickly move on to something more worthwhile, i.e. Law and Order, Ellen or Chelsea Lately.
4) Food tastes totally different when its hot—in a good way. Savor every bite, but don't get too used to it.
5) Taking off in an airplane is loads more fun when you have a wide-eyed toddler sitting on your lap (I mean that). In honor of your little ones (and Orville and Wilbur Wright), take a moment to soak in the wonder of taking flight. Then ask the flight attendant for a pair of wings or two for you to take home for your kiddos.
While I've never been to a blogging conference, I am a big fan of writing conferences. I know I always come away inspired and bursting with new ideas. I'm also a fan of spending a day or two away from your little ones. You'll realize how much you miss them and appreciate those sweet hugs and kisses even more.
To all of you who are off on an exciting adventure this week, enjoy!