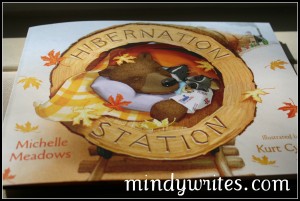 My sister-in-law is a teacher and is always giving my kiddos awesome books. One of our latest favorites is Hibernation Station by Michelle Meadows and illustrated by Kurt Cyrus.
The first time I read it to Madelyn, Evan was taking a bath and overheard the story. He hopped out of the bathtub and hurried into Madelyn's room (dripping water on the hardwood floors) so he wouldn't miss anything. He loves that it is a rhyming book. Madelyn loves it, too. She recently selected it as one of the books she wanted to read to Minnie.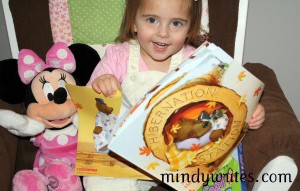 The story and the illustrations keeps keep both of my kiddos engaged to the end and  Madelyn always asks for more and we read it again and again. The best part for me is that it is one of those books that I don't mind reading over and over and over! I highly recommend it.