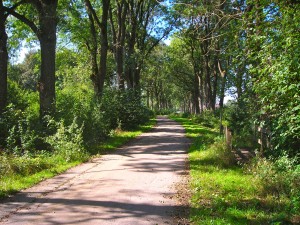 Years ago, I freelanced on the copy desk of a national financial magazine. I became a regular and put in a week or so of long days each month as they were putting the magazine to bed. Every so often a freelance writer with a column in the magazine would stop by for a meeting and to chit chat with people she knew in the office. In my mind, she was a celebrity. She worked from home and had a column (which she still has) in a national magazine. I secretly hoped to be like her one day.
Fast forward eight years later and here I am, a full-time, work-at-home freelance writer. I don't have the column in a national, glossy magazine, but thanks to some creativity and hard work, I make a living based on the written word.
I truly believe that if I can do it, you can too. I often get questions from people asking how to become a freelance writer and the truth is, there is no set, magic path. I know how much I wanted there to be some formula I could follow, so I'm sure you're hoping for the same thing. All entrepreneurs' paths will be different because our strengths, interests, motivations and past experiences are different.
When I left my full-time office job nearly four years ago, I was determined to make my freelance business a success. I had researched how to build a successful freelance career, written freelance articles on the side for a few years and had talked with my then employer about freelancing for her. Yet, I was still worried that I wouldn't have enough work to make ends meet.
If anything, I've been surprised by the abundance of work that is out there. As a freelancer, I write press releases, blog posts, speeches, feature articles, short news items and newsletters for a variety of clients. This work doesn't just fall in my lap. It is a result of drawing on my strengths. I think one of my strongest attributes is my ability to pull together difficult data and making it reader friendly, which is why I spend a good portion of my writing time on complex fuel and transportation issues. There are plenty of times that I write about a subject that doesn't interest me on a personal level, but I do it because it gets me to my goal of being a self-employed writer.
My advice to those who want to write is to sit down and make a list of your interests, strengths and everyone you know who could possibly provide you with work. By examining your skills and interests, you can see what you bring to the table that others don't. Don't be afraid to think outside of the box. You may not be able to pay your bills by doing only what you love, but with some creative thinking, you can cobble together an income.
If you haven't read it, you may want to take a look at this post where I shared six tips for freelance success and this one where I shared my top three go-to sources for work. 
The most important tip I can offer freelancers is don't be afraid to ask! All too often I think we shy away from asking someone about a potential project or story simply because we're afraid. Don't be. You might be pleasantly surprised. Undoubtedly there will be times when you strike out. When I first hung my own shingle, it pained me each time I saw a lull in my work, but I persisted and eventually learned to embrace the ebb and flow that comes with this lifestyle. Through trial and error, you will find the freelance path that works best for you.
Do you have any freelancing questions I can help answer? I'm happy to share what works for me.