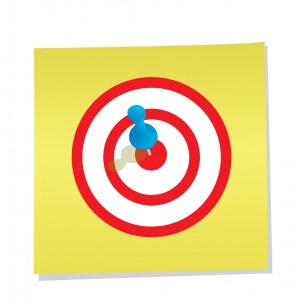 As a full-time professional freelancer, I strongly believe that if you treat your writing as a hobby, it will never become a business. Because of that, I think it is important to define your writing goals and then ask yourself why you're pursuing them. My freelance income has exceeded the income from my former day job, and I know that wouldn't have happened if I'd treated my writing as a hobby or failed to set goals.
Since my career (and life) is a work in progress, my goals have changed over the years. Here is what has worked for me and I'd love to hear about what works for you.
Embrace a Long-Term Plan: I've always known my long-term goal was to make a living as a freelancer. A few years before hanging my own shingle, my goal was to write one freelance piece a month. That pace was manageable with my day job, it gave me some extra money and it helped me build a long-term roster of clients I could turn to when I had more time to devote to freelancing. Making small investments then yielded important dividends when I went full time.
Establish Your Goals and Write Them Down: Admittedly, my goals for the past few years have centered around earning an income while living the lifestyle I wanted. Immediately prior to launching my freelance business four years ago, I created my business plan. I looked over my household budget and pinpointed exactly how much I needed to earn in order to make ends meet and backed into how many articles I had to write each month. I made a list of clients I thought could help me get there. From the get go I used that as the minimum number I would write/earn.
Why? I wanted to work around my son's schedule. He was 15 months old and not adjusting well to our childcare arrangements, plus I wanted more time with him. I knew I had to contribute to our family's budget and seeing exactly how much I needed to earn made the goal seem attainable and tangible. If I couldn't make my minimum figures, I planned to head back into the world of 9-5. That if hung heavy over my head and served as extra motivation.
Think Big: While creating my minimum income targets, I created my big audacious income goal—the number that would be a big ego boost for me to hit. Why? Personal satisfaction. It was (and still is) a game for me to hit that number. It's an arbitrary number, but one that I associate with success. I'm happy to say I hit it last year and I'm on track to hit it again this year. A few weeks ago I realized I was a few thousand dollars short of my mid-year goal, so I hustled to pick up another article. I may not have done that if I hadn't seen the figures in black and white.
Meeting that big audacious income goal while caring for a toddler and adding a new little one to our family was a huge challenge, but it was also empowering. I recently read that the goal you set is the goal you get and I agree 100%.
Continue to Grow: In the fall, Evan will start kindergarten and Madelyn will go to preschool three days a week. Writing that pains me a little because these past few years have gone by in the blink of an eye. Now I'm going to have more time to work during business hours than I've had in years, so I'm taking a hard look at my goals. I know reaching my income targets and continuing to serve my current clients is still my top priority, as is working around my kids' schedules, but I'm eager to find new ways to grow my business. I'm making a list of publications I'd like to write for and plan to pursue new avenues for my writing.
Last week I shared that I'm delving into the world children's literature. Because I know writing for kids is a business, I'm approaching it as such. I've joined the Society of Children's Book Writers & Illustrators and I'm heading to my first workshops and conference later this month. My initial goals are to become a better writer, build my portfolio and learn more about publishing picture books. My long-term goal is to sell a picture book. That means this is more than a hobby and something that I will make time for and actively pursue. Putting that goal out there means I'll work harder to accomplish it.
How about you? What are your goals—writing or otherwise—and what are you doing to get there?