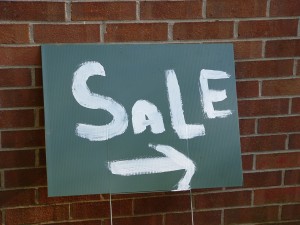 I make a living as a freelance writer, but I don't sell words. I sell solutions. In my business those solutions come in the form of a 2,000-word feature article or a 500-word blog post, but my true value lies in what those pieces mean for the people who buy them.
By meeting my deadlines and submitting well-researched articles time and again, my editors know they can count on me to provide a product that suits their needs and helps them meet their goal of putting out a quality publication on schedule.
I write a lot about transportation, so I stay up industry news. That means I can pitch new articles or angles that my editors may not have thought of. It also allows me to react quickly when I take on new assignments because I am up to date on the latest trends.
To increase the value I bring to my clients, I do my best to be flexible and take on last-minute projects. When they reach out to me with an urgent assignment, I know they are up against their own deadlines and this is when they need me the most. I want them to see me as a go-to resource, which increases my workload and gives them piece of mind.
As consumers, we already know that we buy solutions. I recently spent hundreds of dollars for a company to spray my backyard to ward off mosquitoes, but I didn't pay for bug spray. I bought the opportunity to push my kids on the swings without getting eaten alive.
The idea of selling a solution isn't new, but it can help bring what you do into focus. By identifying where your value lies, you can focus on it and better promote it to your customers.