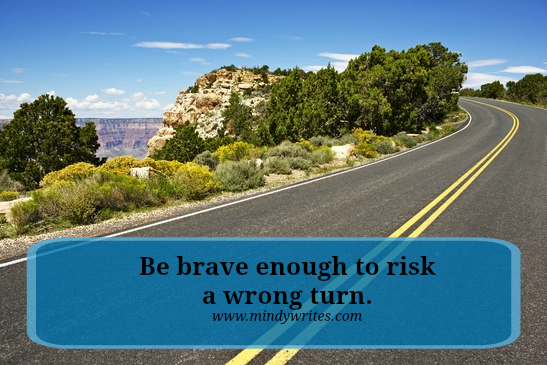 Yesterday I received an email from a sweet new mama who is working to chart her own course and create an awesome freelance life. She was hoping to connect and learn from the path I walked when my kiddos were babies, and I couldn't wait to talk to her. Today while her little one rested, we talked for over an hour about what has worked for me, shortcuts I found and how she can get started.
After we hung up, I thought about the things I forgot to say.
Being a new mama is scary. Those little babies seem so tiny and fragile and you constantly worry that you're going to make a mistake. Launching a business is pretty much the same way. It seems like there are so many ways you can fail and you want to know every tip or trick to make sure you're a success.
But, I'm going to let you in on something I wish I'd known back then: Mistakes are okay. Mistakes mean you're learning. Mistakes mean you're trying something new.
Maya Angelou said, "You did the best that you knew how. Now that you know better, you'll do better." So, to my fellow freelancing mama, the next few years are inevitably going to be filled with tons of self-doubt—over parenting, starting a business, writing, you name it. You'll replay your decisions and the what-ifs over and over. You'll learn that there is no magic formula to making it all work, but the beauty is you don't have to figure everything out today.
In Bird by Bird, author Anne Lamott wrote, "E.L. Doctorow said once said that 'Writing a novel is like driving a car at night. You can see only as far as your headlights, but you can make the whole trip that way.' You don't have to see where you're going, you don't have to see your destination or everything you will pass along the way. You just have to see two or three feet ahead of you. This is right up there with the best advice on writing, or life, I have ever heard."
So, block out the well-meaning dream killers, conquer your self doubt and start scheming. Grow your business at nap time and bedtime and even during tummy time if you can. I can tell you, there are going to be days when demands of family life and your work like will seem daunting. Some mornings you'll wake up and you'll be so tired that you feel like you can't get out of bed. But you can and you will. And one day, you're little ones are going to go off to preschool and grade school and you'll look back on those years and wonder how you made it all work, but you'll sure be glad that you did.